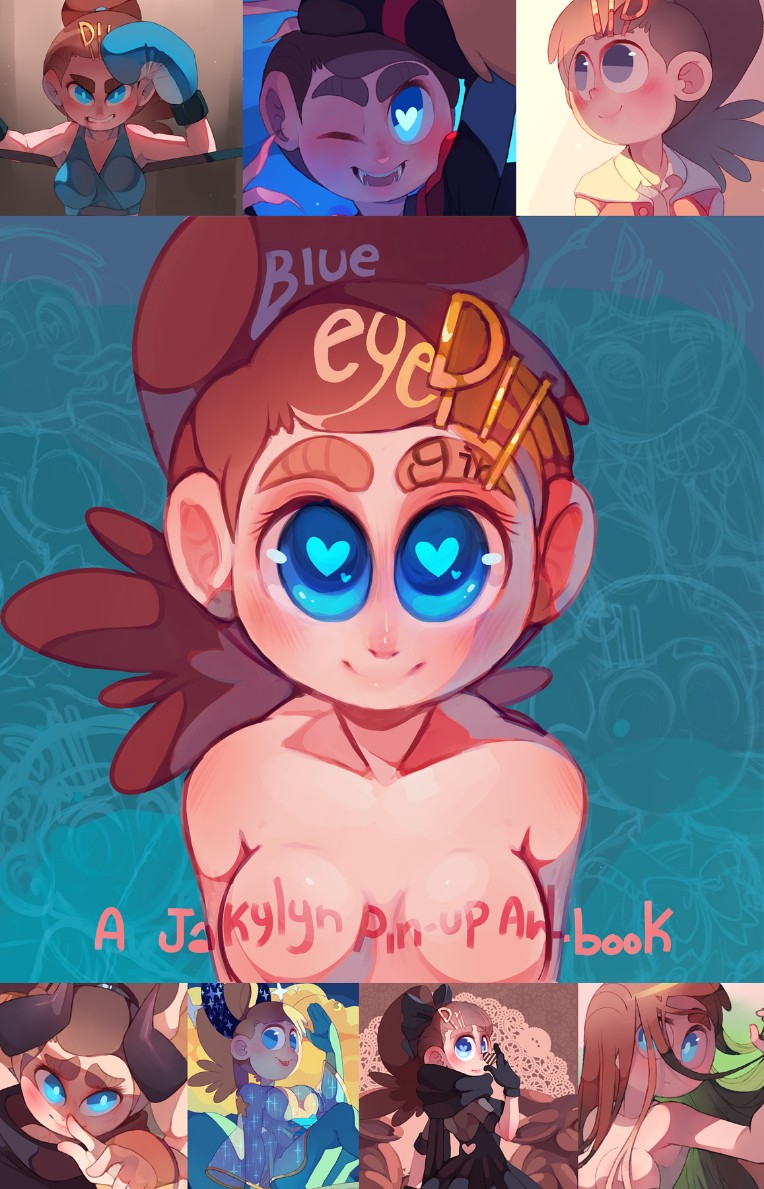 Ta-daaaa! After multiple months of work, here's the digital release of my pin up collection featuring my OC Jakylyn (a multipurpose character)
It features over 30 full color pics, some sketches, and the price is the amazing amount of 'Pay what you want!' starting at 1USD!
The contents are non-explicit, filled with pics of Jaky being a bit sexy, happy and all around adorable, so lots of fun!